🌍️🌎️🌏️
All proceeds from this merch will go toward Operation Walk
🎁🎁🎁
Each order will come with free Not Going Anywhere stickers and tattoos 🌍️🌎️🌏️ All proceeds from this merch will go toward Operation Walk 🎁🎁🎁 Each will come with free Not Going Anywhere stickers and tattoos
All proceeds from the Not Going Anywhere tour and this shop are going toward Operation Walk
Operation Walk USA funds mobility restoring orthopedic surgery for uninsured Americans. You can learn more about them at operationwalkusa.org.

When I drunk citibiked home and fell off the bike one fateful night.... not only was I unaware that I seriously broke my foot, but I was also unaware of how intense the recovery would be. Thankfully I was able to access the various doctors, procedures, and devices I needed to get back on my feet and maintain as much mobility as possible in the meantime. But I promise you orthopedic care and mobility issues are really no joke, and somehow, I'm not the only person that has ever faced these issues.



Orthopedic care is expensive. Any conversation about getting better comes with financial, bureacratic, and logistical hoops to jump through. Operation Walk USA steps in to fund and provide care for uninsured Americans facing mobility issues, so everyone can access the othropedic surgery and treatment they need. Operation Walk lowers the barriers to access that orthopedic patients are met with when they receive the news about the surgery or treatment they need to get moving again. Every orthopedic patient, regardless of what insurance or how much money they have, deserves to be comfortable and cared for, so they can focus their energy on getting better. Seriously, mobility is everything, and if you take it for granted or need to be reminded of how important it is, send me your address, and I'll come break your foot for you. I really encourage you to support this great cause.

Donate
Nothing says PRIDE and SUPPORT better than a Not Going Anywhere shirt. Whenever someone asks you about the x-ray on the shirt, you can say its my real x-ray. Did you know that over 7 million orthopedic surgeries are performed annually in the US? That means even more than 7 million people need orthopedic surgry and need ways to access and fund the operations.
Every shirt owner and wearer is doing their part to help raise money for Operation Walk and promote the Not Going Anywhere tour!!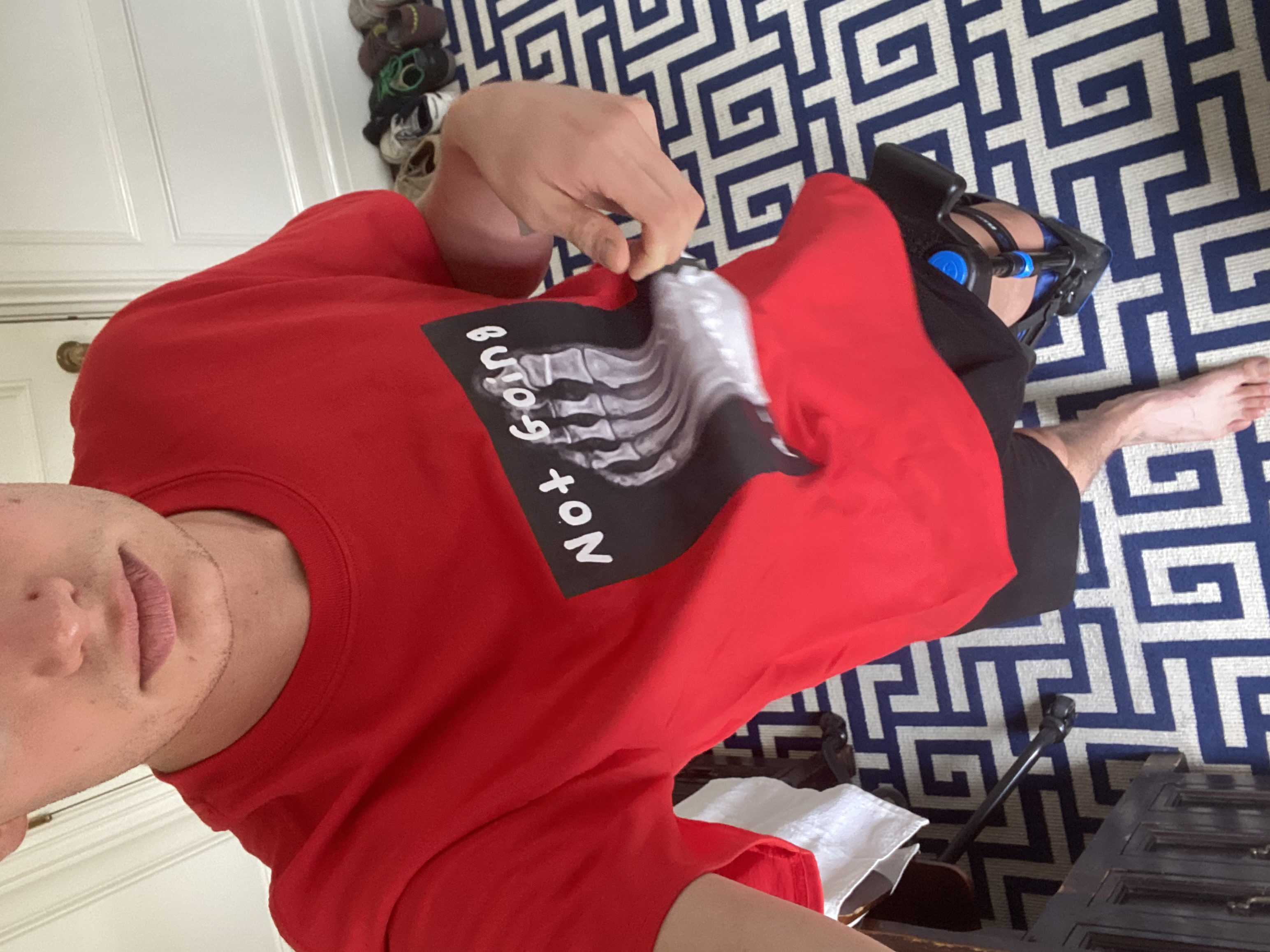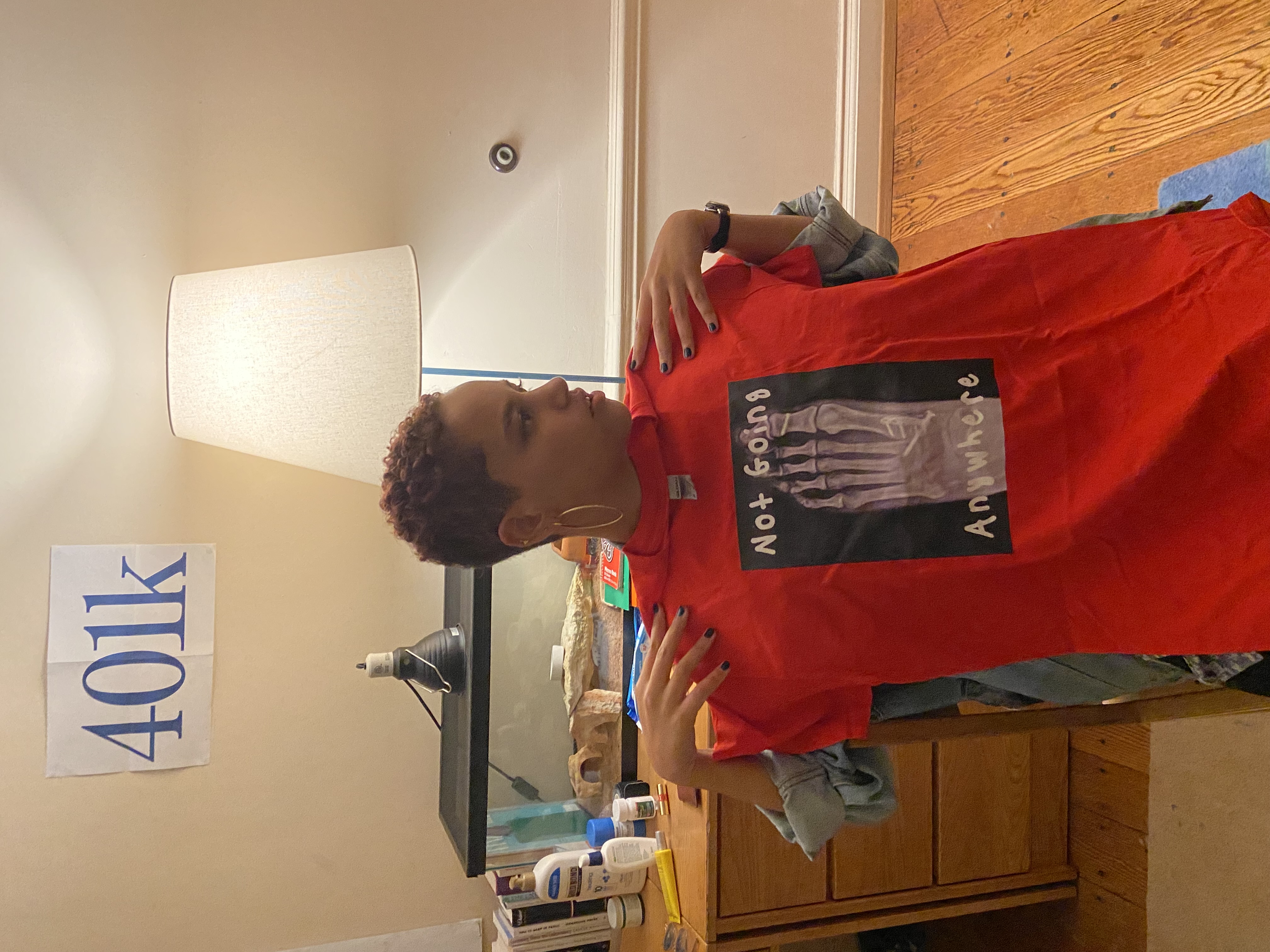 Bling yourself out with the ultimate accessory: Benjenkearrings. Guaranteed to bring any outfit from meh to meow. Little Ben is even wearing airpods.

These earings are a perfect compliment to any pins and screws that you might be wearing under your skin. HSS charged my insurance $1,200 for the screw that now lives in my big toe? These are a steal. And additionally, your purchase will go toward buying someone else's bone screws and pins and rods.

To be honest, I don't have anymore, but I can buy them easily and quickly. Would you guys be interested? Its giving preorder...
And guess what else its giving? Humility. Because it was wrong of me to drunk citibike. Thank you.
Not Going Anywhere Hoodie
I don't think I really need to over explain this. Same design as the shirt, but on a warm, comfy hoodie. Limited edition.

And since you're here, an fyi: in a 2018 study, not a single orthopedic practice in the sample offered an appointment to patients on Medicaid, whereas privately insured patients with primary care providers were given an appointment more than 99% of the time.